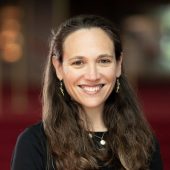 Christina Soriano
Founder/Executive Director

Christina Tsoules Soriano is the Associate Provost for the Arts and Interdisciplinary Initiatives at Wake Forest University and an associate professor of dance. Christina received her MFA in dance from Smith College and has danced for many inspiring choreographers, including Alexandra Beller and Heidi Henderson. In addition to the new works she creates for the Wake Forest Dance Company, Christina's choreography has been presented throughout New England, North Carolina, New York and in Vienna, Austria. Choreographic or teaching residencies have included the University of Virginia, the University of North Carolina at Greensboro, Amherst College, Trinity College (CT), Salve Regina University, Rhode Island College and Providence College. Christina has premiered a new work at the Music Carolina Festival in Winston-Salem since 2013. She often works with large, intergenerational casts of dancers, ranging in ages from 5-87.
Since 2012, Christina has regularly taught a community dance class in Winston-Salem, NC to people living with Parkinson's Disease and their carepartners, and has been involved in three scientific studies that look at the ways improvisational dance can help the mobility and balance of people living with neurodegenerative disease. She has received funding from the National Parkinson Foundation, Blue Cross Blue Shield of NC, and most recently the NIH to conduct a randomized clinical trial, testing her improvisational dance method in a community of adults living with Mild Cognitive Impairment and their carepartners. Her published work has appeared in the Journal of Dance Education, Research in Dance Education, Dance Magazine, Theatre Journal, the Journal of Mathematics and the Arts, The Journal of Physical and Occupational Therapy in Geriatrics and Frontiers in Neurology. In her role as an associate provost, she is working with colleagues across the university to enhance the visibility of the arts at and beyond Wake Forest, and help forge interdisciplinary connections with many community partners. She is also very involved in an annual, interdisciplinary symposium: Wake Forest's Aging Re-Imagined, which brings together the work of artists and scientists around the topic of Healthy Aging.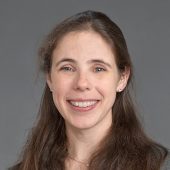 Christina Hugenschmidt
Manager/Director of Research

Christina Hugenschmidt is an Assistant Professor in Gerontology & Geriatric Medicine at Wake Forest School of Medicine. She received her PhD in Neuroscience from Wake Forest University Graduate School of Arts and Sciences in 2008 and completed her Postdoctoral Fellowship at Wake Forest's Center for Human Genomics, Diabetes Research Center. Her research interests lie in the interplay between physical health and brain function. She is currently leading several studies looking at the effects of exercise and weight loss interventions on the brain. She is also partnering with the Wake Forest School of Medicine's Laboratory for Complex Brain Networks to investigate the effects of exercise and weight loss on the architecture of complex brain networks.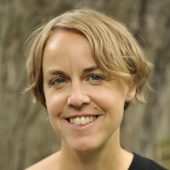 Rebecca Barnstaple, PhD
Research/Teaching

Rebecca Barnstaple earned a PhD in Dance Studies and the Neuroscience Graduate Program at York University in Toronto. She is a graduate of the National Centre for Dance Therapy at Les Grands Ballets Canadiens (2015), a SSHRC Joseph-Armand Bombardier Fellow, member of the steering committee of Dance Movement Therapy Ontario, member of the Research and Practice committee of the American Dance Therapy Association, and the comité scientifique du Centre National de Danse-Therapie a Montreal. She provides dance-based programs for people with chronic pain and Parkinson's disease through Community Health Center Ontario.  She joined the IMPROVment® team in 2019 to be an interventionist for the iMOVE project and continues to engage and collaborate with the team to build our research portfolio and training programs.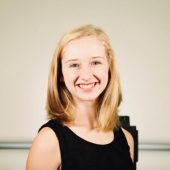 Amanda Black
Research/Teaching

Amanda Black (WFU '21) majored in biology and minors in dance. She has always been interested in dance outreach and began assisting with the IMPROVment® community classes during her junior year and later became involved in their research. Amanda joined the team in 2020 and has loved being a part of such an incredible initiative.

Kelly Burkett
Management

Kelly is an independent consultant that works with nonprofits and innovative programs to get organized, develop and implement strategy, and build sustainable management processes, systems, and collaborations to achieve success and impact community health. She holds a BS in Biology and Dance from Hobart and William Smith Colleges and a MPH from Boston University School of Public Health. She has over 14 years of project management, contract management, consulting, and strategic planning experience with leading health care research and funding organizations such as the National Cancer Institute, National Institute of Drug Abuse, Environmental Protection Agency, Kate B. Reynolds Charitable Trust, Department of Defense, and RegenMed Development Organization.  She joined the IMPROVment® team in 2017 to support the development and growth of the initiative.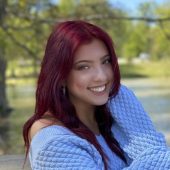 Sofia Campbell
Research

Sofia Campbell (WFU '24) plans to major in biology with a double minor in neuroscience and dance. Sofia joined the team in 2020 and began helping with the technical part behind the classes along with starting to get involved in the research aspect. She has danced all her life and is continuing to dance at Wake Forest along with pursuing a Pre-Medical undergraduate degree. Sofia is involved in neuroscience research through the iMOVE study.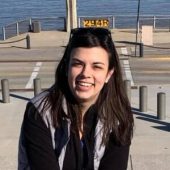 Breanna Carter
Research

Breanna is a doctorate of occupational therapy student at Washington University in St. Louis. She holds a BS in Psychology from University of Nebraska Kearney. She is an active member of the Cognitive and Rehabilitation research lab at Washington University focusing on studying neurodegenerative diseases, specifically Parkinson's Disease and the impact it can have on individual's participation in daily activities. She joined the IMPROVment® team in 2020 for her doctoral project, "Effects of Improvisational Dance on Nonmotor Symptoms and Well-Being Among People with Parkinson's Disease."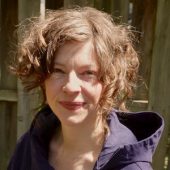 Temple Crocker
Teacher

Temple Crocker is a theater artist and teacher. For over 25 years she has created original performances that foster experimentation and collaboration. Her work bridges forms, interweaving elements of theater, dance, installation, music and storytelling. Temple has taught undergraduate and graduate classes in acting, movement and interdisciplinary performance and is a certified teacher of the Alexander Technique. Her performance projects have been funded by the Zellerbach Family Fund, San Francisco CASH grant, Manhattan Community Arts Fund and the New York State Council for the Arts. In 2017 she received a Baltimore Ruby grant from the Robert W. Deutsch Foundation for Come Shining. A performance developed in partnership with Springwell Senior Living Center, Come Shining explores the aging mind and spirit and the endurance of the imagination. Temple is a certified teacher of TimeSlips, an improvisational storytelling technique created specifically for people with dementia related memory loss by MacArthur genius Anne Bastings. Temple joined the IMPROVment® team in 2019 as an interventionist for the iMOVE study.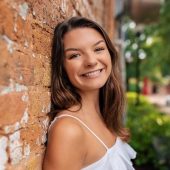 Payton DeLuca
Research

Payton DeLuca (WFU '24) intends to major in health and exercise science and double-minor in dance and chemistry. She joined the team in late 2020 as a tech and volunteer to assist with classes being moved to a virtual platform. Payton is also a part of Wake Forest's Dance Company and Dance Team.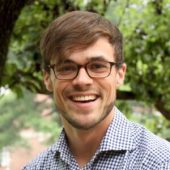 Jason Fanning
Research

Jason Fanning is an Assistant Professor of Health and Exercise Science. He completed his undergraduate degree in Kinesiology at the University of Illinois at Urbana-Champaign. He earned his PhD in Kinesiology with an emphasis on Exercise Psychology under the mentorship of Edward McAuley in 2016. He completed his doctoral training in the Sticht Center on Aging at the Wake Forest School of Medicine under Drs. W. Jack Rejeski and Barbara Nicklas. Jason Fanning joined the faculty of Wake Forest University in July 2019. His research interests center on better assessing and influencing the momentary causes and consequences of health behaviors such as diet and physical activity among older adults. He specializes in the development and implementation of technology to suit these research goals. He joined the IMPROVment® team in 2019 and leads the HomeIMPROVment App development team and research projects.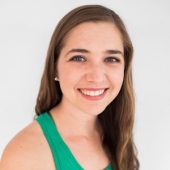 Maggie Fleita
Research

Maggie is an occupational therapist at Nebraska Medicine in Omaha, NE.  She received her Doctorate of Occupational Therapy at Washington University in St. Louis and her Bachelor of Science from Creighton University, studying exercise science and dance. Dancing since the age of 3, Maggie is passionate about the role of dance as an intervention. She joined the IMPROVment® team in 2018 for her doctoral project, "Effects of Improvisational Dance on Cognition and Daily Function Among People with Parkinson's Disease," which was funded by a student research grant from Lee Silverman Voice Treatment (LSVT) Global.  She continues to identify ways to incorporate the IMPROVment® method into her work as an OT working with patients in the hospital.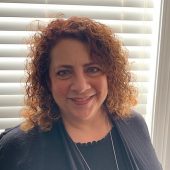 Sherri Ford
Research

Sherri works at Wake Forest University in Health and Exercise Sciences as a Research Interventionist and is also finishing her master's degree in Counseling. She has a clinical medicine background working in diagnostic imaging before transitioning to Wake Forest. She has worked on several research projects as the behaviorist, helping older adults achieve wellness goals. She is currently involved in multiple studies and serves several different roles in each. Sherri joined the IMPROVment team in 2020 and works primarily in research.
Kamryn King
Research/Teaching

Kamryn King recently graduated from Wake Forest University with a major in Health and Exercise Science and minor in Dance. She joined the IMPROVment® team in 2016 and has supported the team in every role: student assistant, research assistant, interventionist, and teacher. With support from her IMPROVment® mentors, she is now pursuing a Masters in Public Health at UNC Chapel Hill and will soon be a Clinical Studies Coordinator I for the Orthopaedic research team at Wake Forest Baptist Medical Center under the spine specialty section.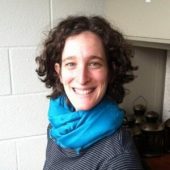 Jessie Laurita-Spanglet
Teaching/Research

Jessie Laurita-Spanglet, MFA, is a contemporary dance artist and educator based in midcoast Maine. Jessie studies movement and its effects on health, habit, and environment, and uses improvisation to promote agency, empathy, and self-awareness in many populations, including college students, blind and visually impaired movers, those suffering from Parkinson's disease, and older adults with dementia. Jessie is a Visiting Instructor at Colby College and a Lecturer in Dance at the University of Southern Maine. Jessie joined the IMPROVment team in 2016 and works primarily in research and teacher training.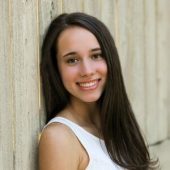 Christina McGee
Research/Teaching

Christina McGee (WFU '21) majored in psychology and double-minored in chemistry and dance. After taken many science and dance classes, Christina was very excited to participate in this important interchange of science, medicine and dance. Christina is a member of the Wake Forest's Dance Company and is involved in teaching Dancing Together, a dance class for those with special needs.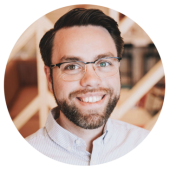 David Michael Moore
Partner

David has worked as a graphic facilitator for 7 years after starting his own business in 2012. He leads meetings with creativity, building an environment of trust and gratitude with the teams he works with. David has learned to embrace spontaneity and a positivity from many years of performing improv, which is a perfect fit with his in-the-moment work as a facilitator.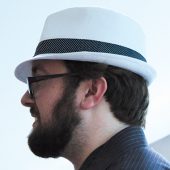 Steve Morrison
Management

Steve Morrison is a visual storyteller dedicated to the arts at Wake Forest University. He uses social media, design, and visual ingenuity to showcase the great performances, artworks, and events on and off campus. Morrison received his BFA (Illustration) in 2006, and his MFA (Painting) in 2015. He was a 2018 MINT Leap Year Residency Artist, and a Hambidge Residency Fellow in the same year. He received a grant from Idea Capital in 2017, and was awarded a Walthall Fellowship by WonderRoot in 2016-2017 (curated by Sarah Higgins of the Zuckerman Museum of Art). In 2015, he was a finalist for the Working Artist Project (MOCA-GA), curated by Siri Engberg of the Walker Art Center, and he has received several grants from the Center For Puppetry Arts. He joined the IMPROVment® team in 2019 to support the development and growth of the initiative.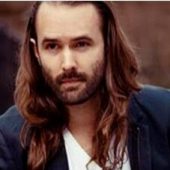 Justin Reich
Partner

Justin Reich is a NC-based producer, director, and cinematographer known for his music video work which has since diversified into other areas of interest such as feature films, documentaries, and commercials. Justin joined the IMPROVment® team in 2017 and collaborates on the development of audio and video files for all IMPROVment® projects.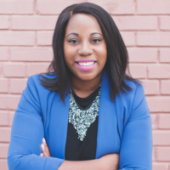 Tiffany Waddell Tate
Partner

IMPROVment® partnered with Tiffany Waddell Tate this summer to identify new ways to scale the reach and impact of the IMPROVment® initiative within the local community, and explore strategic ways to center diversity, equity, and inclusion principles into the organization's framework. We are excited about our ongoing research, creating new pathways to grow our bench of facilitators to reflect the broader community we aim to serve, and activating new partnerships within the community to amplify the work of Black-led arts organizations with the launch of a new online course series in collaboration with the NC Black Repertory Theatre.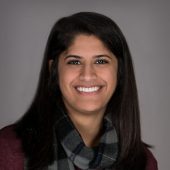 Deepthi Thumuluri
Research

Deepthi Thumuluri is a graduate student in the Master's Program in Neuroscience at Wake Forest University School of Medicine. She received her undergraduate degrees in neuroscience and mathematics from Washington and Lee University. As an undergraduate, Deepthi investigated the role of swimming on the cognitive performance of adolescent rats on a Western-style diet. Her interest in lifestyle modifications led her to Dr. Christina Hugenschmidt's lab to investigate the role of improvisational movement both within the structure and networks of the brain as well as in external manifestations of mood and movement.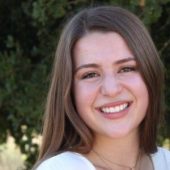 Abby Vogeley
Research

Abby Vogeley (WFU '21) majored in biology and triple-minoring in neuroscience, psychology, and writing. She recently joined the team in 2020 to assist in transitioning the IMPROVment® classes to a virtual platform. Abby is also involved in neuroscience research through the iMOVE study, which aims to analyze the neurological benefits of the IMPROVment®  method.